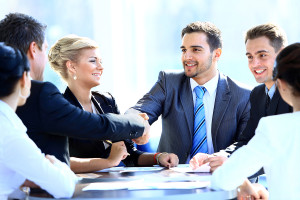 Trainlogix, Inc. has consulted on education solutions and career services since 2001. We offer a dedicated practice of professionals with expertise in career transitions and online-learning across multiple content areas. Projects include analyzing career and business opportunities for clients, career workshops, and educational programs for both degree and non-degree seeking students.
Our breadth of experience and depth of services as strategic advisers to the career transition industry is unmatched, with the knowledge that spans business, education, marketing, healthcare, business coaching, commercial/residential services, and more.
Whether you need educational strategy ideas for your business or just need us to guide you toward a more successful career path, we are your company. We are a hands-on team with practical experience that ranges from assistance with business ideas to developing and supporting better outcomes for users.
Our solutions are customized to meet the challenging demands of today's marketplace. Trainlogix treats each client as a unique partner, and we tailor our reviews, recommendations, content, and action plans accordingly. With over 30 years in the industry, we strive to provide services that will enable you to attain your desired goals.